Auto Post your New Listings to Facebook with Zapier
Preview
Using out Featured Listings Zap you can auto-post your new listings to your Facebook Business Page.
The URL for the featured listing zap is: https://zapier.com/developer/invite/103026/b0f2fb76b1659abf19a284da09f7efeb/
If you click on that link while logged into Zapier you will see the following: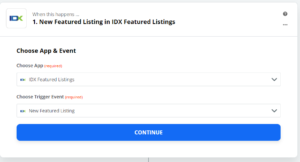 You can leave those settings as is and click continue.
You can then choose your Featured Listings account.
If you previously have an account linked then you can then select it from the dropdown.
However you may need to enter your API key if you have not done it before.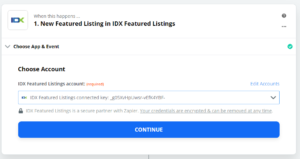 Then click Continue.
Click Test Trigger and you then see the data returned.
Click Continue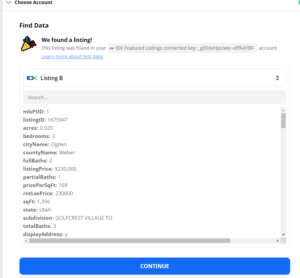 Then you can click the plus sign and choose Facebook Pages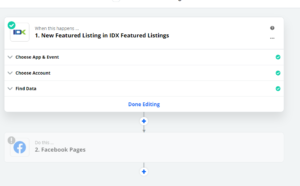 Choose Action event is create page post.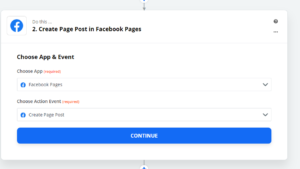 Click Continue and link your Facebook account.
Then Click continue again.
The last area will allow you to customize the page post.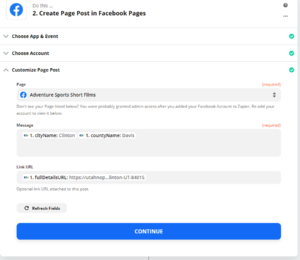 You will want to make sure the link URL is the full details URL.
You can then customize the message to dynamically pull in fields in the API output such as address, price and remarks.